Thread Rating:
Granblue Fantasy Versus
A new fighter by ArcSystem Works just got announced during tonights live stream.




The rumors have also suggested that the next project for Arc System Works after this release might be
Persona 5 Arena
, and I am hoping that is true. As it is, my friends who play
GBF
are happy about this.
-- I Abibde / Samuraiter
SRW Fan Since August 8, 2006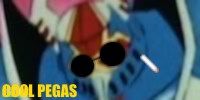 If it's Persona 5 Arena with all Persona 4 and 3 personell in it, I'm gonna buy it!
As far as Versus goes, the current talk is it might be like Arena and be a 1 button combo game like the persona games. Basically make it easy for actual Granblu fans to get into instead of trying to focus more on the fighting game fans specifically since it's the granblu fans where the real money will be at, as they release more and more characters as DLC. It's already been confirmed to have single button specials.
Lowain and Yuguu made into the game lol





more news

- Female MC will not be on the game only Gran, however you will be able to play Djeeta at the RPG game, since you select between her and Gran like on the regular game
- other characters that people speculate are Zeta,Vazaraga and Vira
- ASW said that they don't plan to release characters based on who the fans like more, but on who fights more different they want to evade similar fighters as much as possible
- the game has no air dash
- its a simple fighting game 1 x 1 easy to learn and has a very old school gameplay
Users browsing this thread: 1 Guest(s)